PRODUCTS AND SERVICES… AND AN EXCLUSIVE ENDORSEMENT
---
An all lines, wine business insurance program exclusively endorsed by five winery associations including the Sonoma County Vintners Association…
With this program, over 350 Northern California wineries are working together to change the way insurance is being purchased with pretty amazing results….
In our initial Beta test we met with winery owners…and reviewed all three lines of insurance (that includes workers compensation, property casualty and employee benefits) specifically for coverage adequacy and saving potential.
The results– we increased coverage ineverycase and identified up to 30% in savings potential at the same time.
We actually work with associations throughout Northern California generating savings with a similar approach. At this point, 82% of the businesses we have met with have signed up for the program.
We're wine business specialists…and the key to the competitive advantage is in wine businesses working together to create purchasing clout in the marketplace.
ABOUT US…
---
VANTREO Insurance Brokerage has been exclusively endorsed by five Sonoma County winery associations to provide all-lines of insurance in a special program that identifies coverage gaps through a full audit and almost always saves our clients money too. Our brokerage strives to be the "go-to" insurance brokerage for all wine and ag businesses. We have highly trained experts who have been credentialed in farm and ag designations and our agency has received the top credential from Nationwide/Allied, the largest ensurer of the wine/ag industry in the USA. We represent over 150 A rated insurance carriers for property & casualty, workers compensation, life/key-man insurance, health benefits, and crop insurance.
Our wine biz team is comprised of high level insurance and operational professionals who are educated, resourceful, creative and fun to work with. We bring the personal touch to our client relationships. Call us at 707-546-2300 Ext. 223 or email: pchanter@vantreo.com
You may also want to know that we are …
a full service brokerage offering a broad range of property/casualty, employee benefit, financial services, personal insurance program, and risk management solutions;

experts in working with rapid growth, multi-location, and risk challenged businesses

California North Bay's Business of the Year in the mid-size category.

voted North Bay Business Journal "Best Place to Work" for the past 2 years

reducing workers compensation claims cost…our CompZone™ division just passed the $1,000,000 mark in negotiated claim reserve reductions on our clients behalf

originator of the annual "Latinos in the Workforce" conference which seeks best practices in addressing workplace diversity

endorsed by several CA trade associations for exclusive products & solutions

able to provide plenty of references as to the success of our approach
Our goal is to leverage your time in achieving the professional results you want.
License # 0F69776

Sonoma County Vintners Testimonial

Honore Comfort, Executive Director of Sonoma County Vintners, praises VANTREO's Wine Business Insurance services and programs for their ability to customize to the needs of both large and small wineries and help improve their bottom line.

Vantreo Garagiste

Serena Lourie, Owner, and Alan Baker, Winemaker, of Cartograph recommend VANTREO's Wine Business Insurance services and programs as a trusted resource of service, advice, and expertise for small and growing wineries.

Vantreo Inman Family Wines

Kathleen Inman, Owner/Winemaker of Inman Family Wines, explains how VANTREO's Wine Business Insurance services and programs made her administration easier and cheaper by packaging all her insurance needs together and providing her with excellent wine business advice.
News Archive
Workers Compensation Seminar "How to Reduce Costs" - May 2nd Santa Rosa, CA
09 April, 2013
---
You are invited to attend a seminar that will cover the secrets to saving money through claim management and cultural safety tips...
Where: Sonoma County Vintner's Board Room - 3637 Westwind Blvd. Santa Rosa, CA
When: May 2nd Ttime: 9:00 - 9:30 AM
RSVP: Pam Chanter, VANTREO Insurance Brokerage 707-546-2300 Ext. 223 or pchanter@vantreo.com
Insurance for ALL Wine Industry Businesses!
26 March, 2013
---
VANTREO Insurance Brokerage is your premiere wine-country provider of insurance for all your needs. We have over 250 insurance carriers that paroivde covearges for; manufacturers, hospitality, warehousing, shipping, wineries, professional services, and farm clients. We'll see you at the W.I.N. Wine Expo!
Health Care Reform For All Employers
26 February, 2013
---

Do you know the new the "Safe Harbor" guidelines? Do you understand the Employer Shared Responsibility Provision? Are you familiar with what Exchanges will offer? Are you ready for Health Care Reform? Let our staff of experts help you understand the new guidelines and options.
Contact: VANTREO Insurance Brokerage. Pam Chanter 707-546-2300 Ext. 223 or pchanter@vantreo.com
Winery associations continue to exclusively endorse VANTREO insurance Brokers for ALL lines of insurance!
12 February, 2013
---

54 wineries have recently joined VANTREO's insurance program exclusively endorsed by Sonoma County Vintner's , Alexander Valley, Sonoma Valley, Russian River, Wine Road, and Dry Creek associations. We also provide insurance to any related business of the wine industry. VANTREO offers all lines of insurance; Property & Casualty, Workers Compensation, Employee Benefits, Life insurance, farm, homeowners, and auto. View our testimonial videos on this site. Call us for a free insurance audit or for our winery exposure survey results: Pam 707-546-2300 Ext. 223 or pchanter@vantreo.com
Workers Compensation Changes for 2013
08 January, 2013
---

Effective January 1, 2013, many significant changes to Workers Compensation benefits will take place. A few highlights:
- Permanently disabled workers will receive more benefits.
-Disputing workers must resolve their disputes through an Independant Medical Review (IMR) process.Appealing the IMR decision will be more difficult under the amended statutes.
-Only direct results industrial injury will apply for psychiatric disorders, sexual dysfunctions and sleep disfunctions.
-Chiropractors will no longer be considered a treating physician.
For more information on the changes, please contact: Pam Chanter, Vice President, VANTREO Insuance Brokerage 707-546-2300 Ext. 223
More Wineries join VANTREO Wine business Insurance Program
09 November, 2012
---

VANTREO Insurance Brokerage of Santa Rosa, CA, announces 41 new wineries have joined the insurance program, including Health Benefits, Workers Compensation and Property & Casualty lines. The free audit process for all prospective clients has uncovered million of dollars in uninsured "gaps" from inventory loss to leakage exposures. Please contact VANTREO for the results of these audits, or for more information call: 707-546-2300 Ext. 223 Pam Chanter.
Cyber Liability Has Never Been Greater!
28 September, 2012
---
Pam Chanter of VANTREO Insurance was recently quoted in the North Bay Business Journal, explaining the need for Cyber Liability Insurance. This product needs to be in your insurance porfolio because it provides protection that every winery, wine club, and web-based retail sales organization has exposure for. From hacking and breach of security, computer malfunction /human error releasing customer data, to theft of laptop with data, there is exposure to customer information being taken. The cost of loss, litigation, and expense to contact customers is provided in this product. VANTREO is the expert in protecting wine businesses!
MUST attend workshops on HR issues and OSHA Compliance Sept 6th and Sept 20th
17 August, 2012
---

Sept 6th - OSHA Compliance Basics 8-10:30 AM - led by mark Stainer, Cal/OSHA Consultation Unit - Santa Rosa CA
Sept 20th - People, Profit, and Protection 8-12 Noon - led by nationally reknown employer advisor attorney Don Phin - Santa Rosa CA
To RSVP: 707-2300 Ext. 0 or executiveservices@vantreo.com
For more information contact: Pam Chanter at 707-546-2300 Ext. 223 or pchanter@vantreo,.com
People, Profit, and Protection (Workshop)
02 August, 2012
---
Powerful strategies to grow business "drama-free!"
JOIN THIS WORKSHOP AND LEARN:
How the "death and control" affects your company and your relationships

How to calculate the bottom line impact of your HR practices

How to get the "right people on the right seats of the bus"

The simple strategies that generate innovative thinking

To protect the company from destructive claims

How to get employees to take ownership of their performance

How to prevent unwanted employee turnover

How to stay "off stage" and eliminate energy sucking dramas!
When: THURSDAY, SEPTEMBER 20, 2012
A 3 ½ Hour Workshop
8:00am: Registration and Continental Breakfast
8:30 am to 12 noon: Workshop
Where: FINLEY COMMUNITY CENTER – Person Auditorium
2060 West College Avenue, Santa Rosa, CA
Presenter: DON A. PHIN, Employer Advisors Network, Inc.
Developer of the HR That Works Program
Author, Consultant, National Speaker
RSVP to: 707.546.2300 ext 0. or
executiveservices@vantero.com
by September 14, 2012
Cost: $70 per person
(complimentary to VANTREO Clients)
Santa Rosa-based Insurance Brokerage VANTREO Voted Best Brokerage in North Bay
08 June, 2012
---

VANTREO Insurance Brokerage, exclusively endorsed by five wine industry associations, has been named by the North Bay Biz Magazine's Reader's Poll as the BEST insurance brokerage in the North Bay for the third year in a row! For decades the agents of this large Santa Rosa CA insurance brokerage have served the winery and agriculture industry of Northern California.
Insurance Program for Wineries and Ag Business Expands!
27 April, 2012
---
VANTREO Insurance Brokerage has added the Rhone Rangers Association to it's list of endorsed winery associations, providing all-lines insurance. Crop, Cyber Liability, Property & Casualty, Workers Comp, Health Benefits, Bonds, Fiduciary Liability, Key-Man Life Insurance, and more are all available through the program.
A free audit of your exisiting insurance program is included in the program. 30 wineries have joined in less than 12 months!
Call Pam Chanter 707-546-2300 Ext. 223
VANTREO Insurance Brokerage receives Master Farm Certification Designation
03 February, 2012
---
VANTEO Insurance Brokerage of Santa Rosa, CA, announces that Joe Sucatre and Briana Birch have received the designation of Master Farm Certification from Nationwide Agribusiness Insurance Company. Our commitment is to provide wineries and growers the highest level of professionalism and service. This certification tells them that we keep investing in training to be sure we are positioned to help protect them now and in the future. VANTREO Insurance Brokerage provides; Crop Insurance, Property & Casualty, Workers Compensation, Health Benefits, and Life Insurance products.
Insurance Programs Endorsed by Winery and Ag associations!
23 January, 2012
---
VANTREO Insurance Brokerage is the exclusively endorsed insurance brokerage for five winery and ag associaations and provideds insurance for; Crop Insurance, Property & Casualty, Health, Workers Compensation and Key-Man Life Insurance. VANTREO is a member of the Sonoma County Wine Grape Commission, Farm Bureau, and the Sonoma County Vintner's Association, among others. We will audit your policies at no cost to identify premium savings and gaps in coverage. Call us today! 1-707-546-2300 Ext.. 223
CROP Insurance Seminar
14 October, 2011
---
Learn from the experts how you can be protected by CROP insurance.. Vantreo Insurance Brokerage of Santa Rosa CA is hosting a seminar Novermber 16th 2011. For details please call 707-546-2300 Ext. 230 Vanteo is endorsed by five wine busienss associations and provides all-lines insurance; workers compensatio, property & cazsualty, employee benefits to the winery and grape growers of Northern California.
Cyber Liability for Wineries Now Available!
27 May, 2011
---
Wineries that do business over the internet have exposure to cyber theft and fraud. Wine clubs are especially vulnerable. Vantreo Insurance offers a new product that is broad in coverage and reasonably priced. This product is essential to your complete insurance program; property & casualty, workers compensation, health benefits, crop insruance and life insurance. Call Today 707-546-2300 Ext. 223.
Winery Insurance Expertise!
29 April, 2011
---
Vantreo Insurance Brokerage of Santa Rosa CA announces that the Wine Division team has completed the Univ. of California Extension course "Health & Safety For Winery Operations". This follows all team members completing the Nationwide/Allied Farm Certified Agency designation. Deep Knowledge to better serve winery clients!
Sonoma County wine associations join in endorsement of insurance program
29 April, 2011
---
Vantreo Insurance Brokerage of Santa Rosa CA has been endorsed by Sonoma County Vintners Assoc. , Wine Road Northern Sonoma County, Alexander Valley Winegrowers, Winegrowers of Dry Creek Valley, and Sonoma Valley Vintners & Growers.... 19 new wineries have joined the insurance program in four months. The new insurance audit program has saved thousands of dollars and uncovered gaps in coverage for the associations' members in their workers compensation, health benefits, and property & casualty inurance. Amazing results!
Vantreo Insurance Programs Receive Endorsements from Sonoma County Wine Industry Associations
12 January, 2011
---
Vantreo Insurance Brokerage of Santa Rosa's programs for property & casualty, workers compensation, and employee benefits have been endorsed by several of Sonoma County's major wine industry associations including: Alexander Valley Winegrowers, Russian River Valley Winegrowers, Sonoma Valley Vintners & Growers Alliance, Sonoma County Vintner's Association, and the Wine Road.
Contact us for information about all of the programs that Vantreo offers.
Covering the Wine Industry
12 January, 2011
---
Vantreo has received the Nationwide Insurance Farm Certified Agency designation. Vantreo provides ALL insurance product lines for the wine industry. We also provide safety and management training, bi-lingual services, and have a large network of trusted advisors in law, accounting and banking.
NEW COVERAGE FOR ENVIRONMENTAL ALLEGATIONS DEFENSE!
15 September, 2010
---
California farmers and ranchers now have the legal defense capability to fight alleged violations of environmental regulations they believe are unfounded. The Agricultural Regulatory Services (TARS), is a legal defense insurance policy that offers agricultural business owners up to $250,000 in coverage to pay for a legal defense. This policy is affordable and carries no deductible. It is offered through VANTREO Insurance Brokerage, exclusive insurance provider for Sonoma County Vintners Association.
| Trade Show | Booth # | Information |
| --- | --- | --- |
| Category | Expires On | Details |
| --- | --- | --- |
Wine business is steeped in complexity and tradition. The approach to insurance and managing risk needs to be broad and sustainable. Our SUSTAINABLES™ process is a perfect blend of priority, planning and implementation.
The forward taste…
• Identify risk and needs
• Engage a critical outside perspective
• Establish priorities
• Implement a deep-rooted plan
The perfect finish…
• A proper plan in place "before something happens"
• An effective ownership exit or transition plan
• Generational solutions
• A sustainable wine business
Your VANTREO SUSTAINABLES™ team specializes in providing balanced solutions for wine business and the people we serve. We nurture you through the process to improved profitability, protection and sustainability.
Why VANTREO? For a sustainable wine business!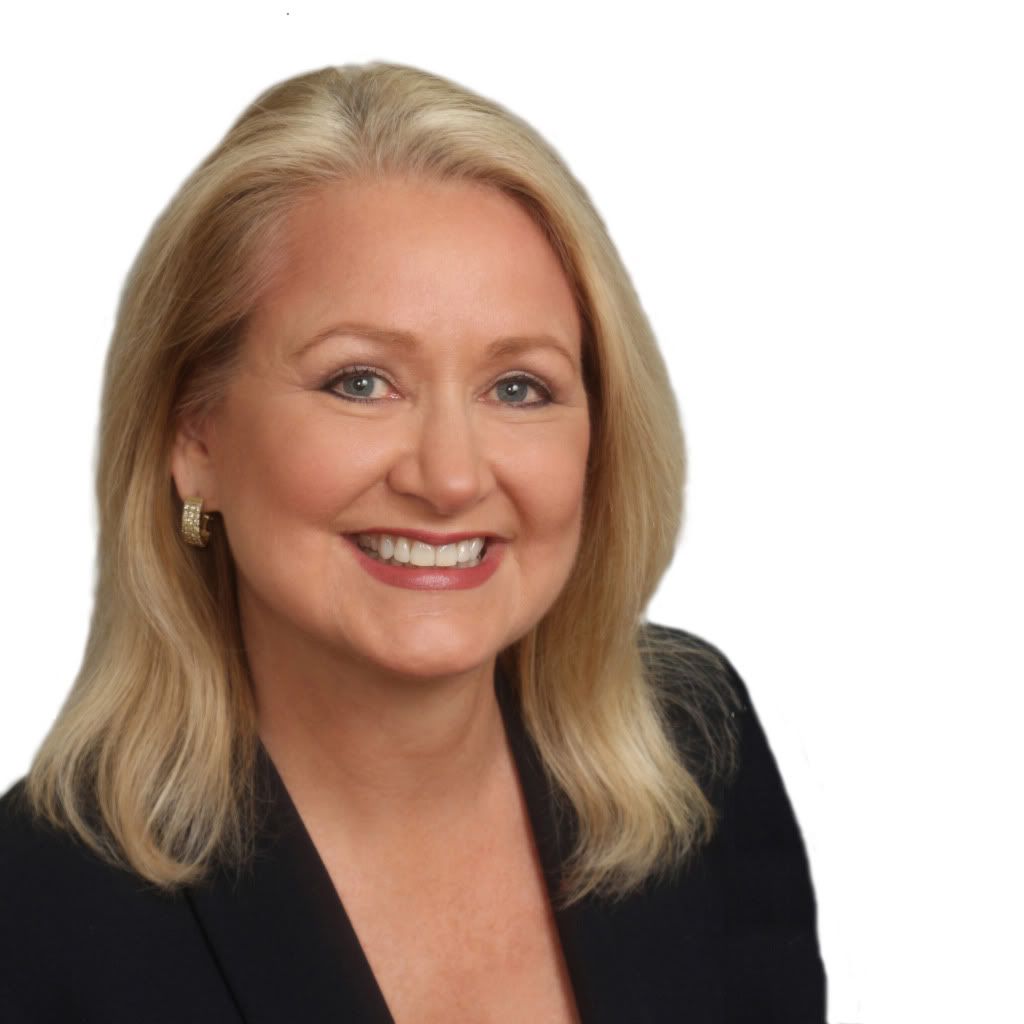 PAMELA CHANTER - Vice President

Pam is a commercial insurance, risk management and surety bond specialist... a seasoned professional and leader who is truly a trusted advisor to her clients with over 30 years experience. She is sought after for her creative solutions to client's complex problems. Pam created and developed the Wine Business insurance program in 2011.

She specializes in  large risk and commercial insurance for healthcare facilities, manufacturers, technology, hospitality and the wine industries. To these clients, she offers special expertise in multi-line property and casualty insurance, business management and financial review.

Pam is a frequent public speaker on topics such as white-collar crime, workers compensation, and surety bonding and is a noted facilitator in client training programs. She has received the highest award from the Commission on the Status of Women for leadership, innovation and community service, named the Business Woman of the Year from the the North Bay Business Journal, and the Readers Choice Award for Best Business Community Leader.
Pam is a licensed Fire and Casualty Broker and Life Agent.
CA Insurance License: 0B08495
VANTREO has been honored for four years in a row as the Best Place to Work by the North Bay Business Journal readers!